Media

Print
Why men fight, and article by Scott Atkinson hosted by The Guardian: September 2017
John Kavanagh reveals the first message Conor Mcgregor told him about Floyd Mayweather fight: August 2017
What is Aliveness in Grappling & how to benefit from it: March, 1st 2016
Conor McGregor and the Origin of the perfect knockout: The background of SBG, and its current UFC champion McGregor – including Matt Thornton, and his coach, John Kavanagh – March 2016
Philosophical Roots of SBG: Matt Thornton and the Message of Aliveness Article by Zero Xero Matt featured in the Art of Living Blog. –Feb 2015
Best Ass-Kicking Pioneer In case you missed it, the Willamette Week listed Matt Thornton as one of the Best of Portland. Specifically…. Willamette Week Best of Portland Article – 2013
Self-Defense and the Law A Round table Interview Matt on the subject of self defense on Sam Harris' blog. –Aug 2013
Losing Faith: an Interview with Peter Boghossian and Matt Thornton – May 2012
Matt Thornton in Portland monthly -Dec 2012
Interview with Matt covering his beginnings and overall entries into martial arts and his philosophies. May 2009
Fighters Only Magazine: September 2005 Page 1 Page 2
A record of magazine articles and prints covering Matt Thornton from an assortment of martial art magazines covering 2004 and 2005.Sept. 2004 MAI Illustrated and June 2005 MAI Illustrated
Matt Thornton has spent the last decade bringing the message of Alive training to the martial arts world. Recently his travels took him to Reykjavik, Iceland. MMA.IS caught up with him, attended his seminar and (barely)lived to tell the tale. Riding the bus on my way to the seminar it started to hit home. This was it. My first class under a legitimate Brazilian Jiu-Jitsu black belt. Aug. 2004
Mini Interview with Matt Thornton following his recent UK visit (2003) by Carl Fisher CF: So you've just completed another successful tour of the UK, you must be getting to like it over here by now? MT: I always enjoy visiting the UK. CF: How did you get involved in the UK scene initially?Spring 2003
Matt Thornton article from FIGHTMAG magazine. The first thing I noticed when I met Matt Thornton was his height – all 6′ 9″. He strides from one end of the gym to the other in only a few steps. Coming into the room, the slightest reflex-like dip allows him to pass through the doorway with the ease and comfort of a man half his size. Dec. 2002
Interview with Straight Blast Gym pioneer MATT THORNTON Submitted by: Carl Fisher, Posted On 10/13/2002 September 30th 2002, Pontefract, UK. Back in the UK again Matt, how are you liking it?Sept. 2002
Interview conducted by Luis Gutierrez Lately you have answered much of the debate on BJJ's part in the SBG curriculum using the term's vehicle and delivery system. Care to elaborate on them? The debates stemmed from you stating that BJJ was indeed the best existing platform from which to develop a complete ground game. Dec. 2001
The following interview has been compiled from magazine interviews, seminar questions, and responses to e-mail. It was organized and put into a Q&A format along with interview questions given by Derrick Cox on 5/15/01 specifically for this website. May 2001
Matt answers email questions and prints forum debates. Q & A 2000 Part 1 2000 Part 2
The following interview with Matt Thornton was conducted September 8th 1999 by Derrick Cox for use in an upcoming video series. –Sept. 1999 (I.)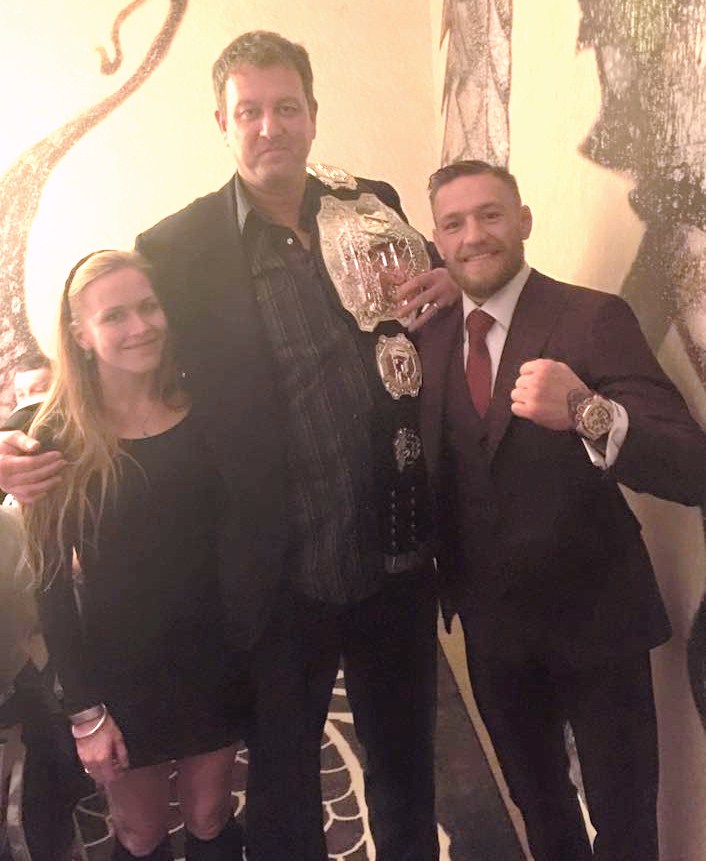 Audio
September 2017 Datsusara Podcast #20 – Matt Thornton – Authenticity is Alive
August 2017 The Jiu Jitsu Brotherhood podcast Episode 10 with Matt Thornton.
Episode 370 – Matt Thornton and Peter Boghossian – Critical Thinking in Martial Arts, and Physical Movement for Risk Assessment
December 2016 Matt's interview covering Matt Thornton on fatherhood and being fully present with your kids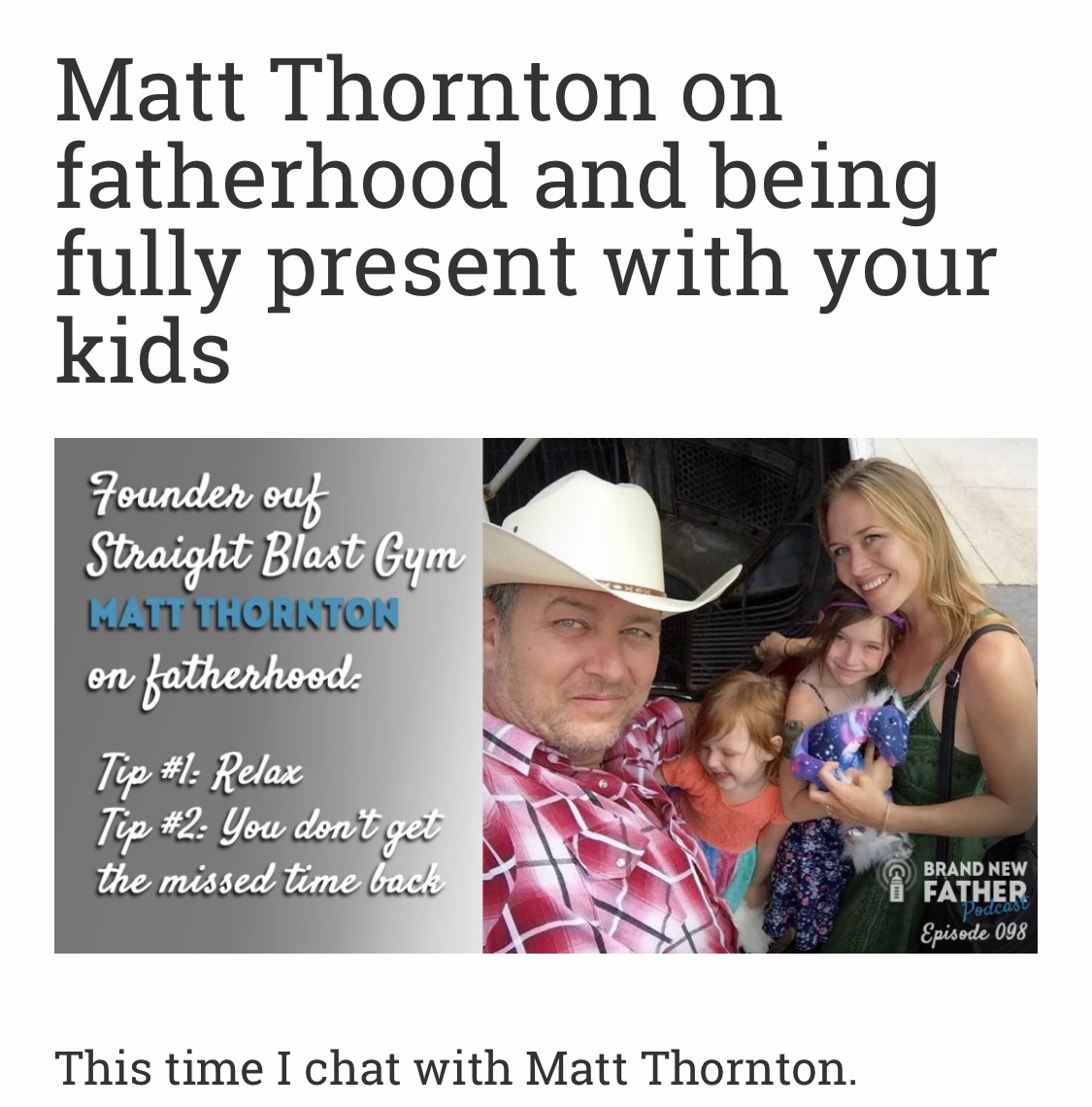 Oct 4th 2016 Matt Thornton on BJJ Brick, Matt discusses self-defense, violence, and all things related.
July 2015 Justin Garcie of The Pressure Project Talks about Tribe in MMA as it relates to Matt's Organization SBGI
Oct 2014 BJJ brick and hour long podcast with Matt on BJJ training:
November 2014 Brave Hero Talk Radio:
2013 National Progressive Talk Radio, Matt Talks Violence, Martial Arts, and Guns
2012 Matt talks aliveness on the Strange Frequency Radio Show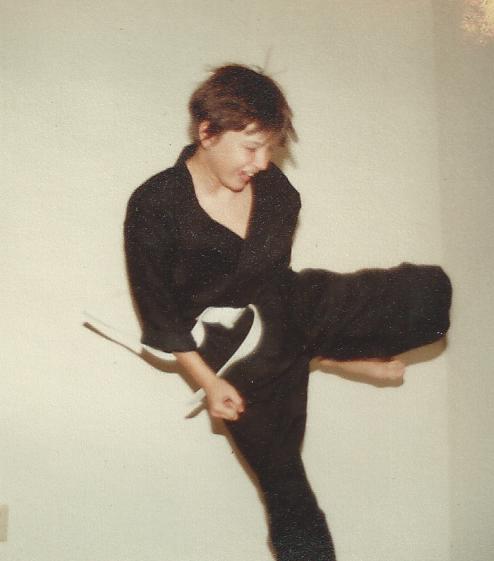 Video
-June 2017 Peter Boghossian in Conversation With Matt Thornton About PDX Train Stabbing
-Did you ever wonder what training was like when SBG first began, 20 plus years ago? Original SBG member & BJJ black belt, Eric Hemphill, discusses it all here.
Eric comes from the first generation of SBG students, and he was always one of the best.
-December 2015 Matt gives a talk on violence at Wichita State University
– August 2015 Matt and head coach of SBG Ireland John Kavanagh talk about what SBG is
This is SBG – You will be OK from Kyle Littlejohn on Vimeo.
– July 2015 Watch Dr. Peter Boghossian and I discuss Jiu-Jitsu, Atheism, God, Liberalism and values. Thanks to musician Buck Bowen @truthb4comfort for the video.
– July 2015 Justin Garcia of the Pressure Project podcast talks about Matt's organization SBG
– July 2015 An hour long talk and Q&A on Skepticism & the Martial Arts, given in April of 2015.
– January 2015 Matt Thornton interviewed for Front Row MMA in the UK:
– June 2014 some kind words from BJJ Legend, Professor Fabio Santos (Fabio video here)
– May 2014 Skepticism & the martial arts:
– Sept 2013 "Streetfighting" and the martial arts:
– July 2013 Matt's Ireland tour in video:
– April 2013 That's Jits – That's SBGi
– Jan 2013 Matt talks business, personal development, and martial arts for TRACE.
– Feb 2012 Skepticism & Spirituality in the Martial Arts with Matt Thornton.