It was my mother in laws birthday. She took her own life just a few weeks before my wife was set to move to the states with me. And it reminded me of another, much older event.
When I was 15 years old I made a phone call. The summer had come and gone, and my loyal and trusted friend, Vernon King, had not yet returned. He had gone off to camp for the summer, and should have been home weeks earlier. I'd yet to hear from him. School was about to start. Still no word, I called his mom to check up. His sister answered. She was older and had already graduated.
"Is Vernon there", I asked.
"Vernon's dead", she said.
Shamefully, idiotically, I did not believe her. In anger, I hung up.
She called back sometime later, and explained.
This was more than 34 years ago. I don't remember my words, but I don't believe I cried. Some days later I remember struggling to carry his coffin. The other pallbearers, all shorter, had me holding one corner of the casket higher than the rest. The dead are heavy.
We laid the coffin to rest, and his extensive family, filled with aunts and grandmothers, began screaming, wailing, and clawing at the open grave. I chose that moment to wander off. Up a hill at the center of the cemetery, I found an office where I called my father for a ride home.
Weeks past. I went back to school. I found myself on the receiving end of a lot of people's sympathy. I still felt numb, and at no point did I cry. As I watched the reactions of others I began to question myself. Why wasn't I responding that way?
One evening, after more time had passed, I was busy in my room ignoring whatever it was my father had asked me to do. Mad at my indifference, or the fact that I was probably smarting off (I don't remember which), he came barging in. Angry, I lashed out, yelling something stupid and insulting. I remember him looking at me from the doorway, first with impatience, and then with something else. I was frozen motionless, sitting on the bed.
He sat down next to me, and hugged me. And at that moment I broke down. I cried for a long time.
I haven't seen anywhere near the amount of death some have. But I've seen enough to know that people react differently to it. For me, there is no rational space for judgment when it comes to the variety of ways human beings grieve. Death is one of the ultimate shocks.
Last month I sat at one of my favorite outdoor restaurants in Portland. It was a beautiful, warm day. Summer had shown its face. It was also my deceased mother in law's birthday. I met her once, when visiting my wife to be, Salome, in Iceland. I liked her. A few months later, just weeks before Salome's ticketed date for arrival in the United States, she took her own life.
I was an intimate observer as to the effect that decision had on the woman I love. I know that like Vernon, that day he set about walking the Golden Gate bridge, looking for his spot to jump – rationality had nothing to do with it. But that knowledge doesn't change the consequences of the action.
It's misleading to say brain chemistry is a powerful thing. It's closer to say brain chemistry is perhaps the most powerful thing. Brain chemistry can bring the strongest man to his knees in an instant. It can render anyone out of control. And even for those who hold onto a world view where individual free-will remains a thing, one solid dose of hallucinogenic helps elucidate the absolute power brain chemistry and its associated functions have, on the world we see ourselves inhabiting.
Over the last decade, as her mother's birthdays have arrived, we've tried to turn them into something better. Salome's sought to use those days as a time to celebrate her mother's life, and to let our daughters in on a little bit of the goodness that her mother surely owned. That was our goal on this last birthday, as we sat outside at one of our favorite people watching restaurants, with our youngest daughter, Una. We were hoping to let a little darkness out, and bring a little light in, all the while making new, good, happy memories for our four year old.
As we sat there, seeing the sights, I noticed someone walking frantically across the street. This someone was in fact, my oldest friend. I've known him for decades. He was a best man at my wedding. He was the first person to ever give me a hallucinogenic. He is a good man. It took a fraction of a second more to realize he was in distress. Moving rapidly, he stopped directly across from us. After a heated conversation with someone else, he turned and looked in our direction. He began jay walking across the very busy four-lane road, demanding cars stop for him with the use of a defiant outstretched arm, as some do when they are either unbalanced, stupid, or have just been in an accident.
On most days I would have rushed across the street to greet him. On most days I would have engaged him. But that day was my wife's mother's birthday. That day I was with my 4 year old. That day I was trying to keep it all okay. That day I watched.
He reached the sidewalk on our side, just a few feet from where we sat, but he didn't see us. He turned and began walking away. Out of instinct and concern, my wife called out his name.
My old friend, now realizing we were there, walked back and stood next to our table. No words left his mouth, no "hi", no pleasant exchanges. It took me longer than it should have to realize he was in shock.
"Sit down", I said. "Tell me what's going on."
I've known the man for a very long time, but I've never seen him look the way he did in that moment.
"I just found her", he said.
He began to explain how, just a couple hours before, he discovered his girlfriend, the love of his life, the woman he had planned to propose to, dead, in the house they shared. She had taken her own life. He found her hanging. He cut her down. He called 911. He attempted CPR. But she had been dead for too long.
I had nothing to offer. No words came to me. As I was searching for something, anything to say, he stood up and left with the person he'd been in conversation with across the street. "I have to go get my things", he said.
What are the odds? His girlfriend's manner of death that morning wasn't similar to my mother in laws. It was identical. I know that what some call synchronicity is more often than not one form or another of selection bias. We are pattern-seeking mammals. And I too find myself tuning out, and throwing up in my mouth, every time someone spouts the ever trite – everything happens for a reason. Tell that to the parents of a child dying of cancer, I think, as I immediately attempt to remove myself from said person's range of communication. But, of all the days to run into my friend, that one, of all the places to run into my friend, that one, of all the ways people die – that one?
As he walked away, I turned my attention to my wife.
The statistical rarity of the event provided a buffer for Salome, who is every bit the skeptic and realist that I am. How could she, like me, not wonder, at least for a moment, at the coincidence of events? I watched her mind turn from her own loss, to our friends, whom she'd also known since she had moved to Portland ten years previously.
It's been almost two months now, and I talk to my friend frequently, always through text, never in person. His choice. He says he's embarrassed to see anyone who knows him. He blames himself for her death. Her family, her children, blame him too. He was in the house when it happened. In another room, ignoring her after an argument.
There is of course the suicide of those terminally ill; people in pain, slowly dying, people who choose their own time. It's impossible to judge someone like that, if you've seen what a disease can do. But there is also the suicide of Vernon, of my friend's girlfriend, and of my mother in law. That kind of suicide is never rational. That kind of suicide is always insane. I tell myself that no one able to see past a temporary moment would choose a permanent conclusion; that no one capable of seeing the pain suicide creates in those still living, would 'choose' to end their own life. Yet it happens.
Heartache. Irrational thought. Confusion. Depression. Mental illness. Brain chemistry. We can describe the symptom or we can describe the cause, but what we cannot do is blame someone else for the kind of suicide Vernon chose.
Human beings find uncertainty uncomfortable. X caused Y, brings comfort. Y happens and we don't know why, anxiety. But we must resist the urge to judge those still living for the actions of those now dead. Because something is comforting doesn't mean it is correct. And there is no time where we are more apt to draw inaccurate conclusions, and engage in hurtful, unproductive behavior, than when we are angry and in pain – no time.
There's been more suicide recently – some unmentioned in this essay. More death. More blame. I've been disappointed by the blame. I too am far too quick to judge. It's a habit I previously did mindlessly, habitually, and without much self-awareness. It's a habit I've fought against by taking the path recommended by Marcus Aurelius. Be lenient with others and strict with yourself, he said. Easier said than done, so I remind myself daily. I have to.
There are still places where judgment is essential. When people continue to display the same abusive behaviors, those behaviors, brain chemistry driven or not, and in the end it's all brain chemistry driven, become something we call 'character' – and only a degenerate or a fool allows people with low moral character around themselves, or those they love. Add to that the dangerous, the abusive, those who demean or emotionally target the weak, those who exploit children, those without shame and therefore without dignity, and the kind of parents who tear down rather than build up their own offspring – and there is still plenty for me to keep away from those I am charged with protecting. But suicide – with all the pain it inflicts on those still alive, suicide, in almost every case, is something we can only blame on those who perform it. And even then, we find ourselves left denouncing only the dead. In time we realize that the dead too, were not in right mind when they 'choose' death – and then, who is left to condemn?
I have no solution. I hug my children everyday. I hold my wife. I call and write my close friends. I want them to know I am here. I want them to know they can talk to me. But that's all I've got. Because suicide happens, and blame after the fact just isn't rational. We need to love and help the living. It's all any of us have.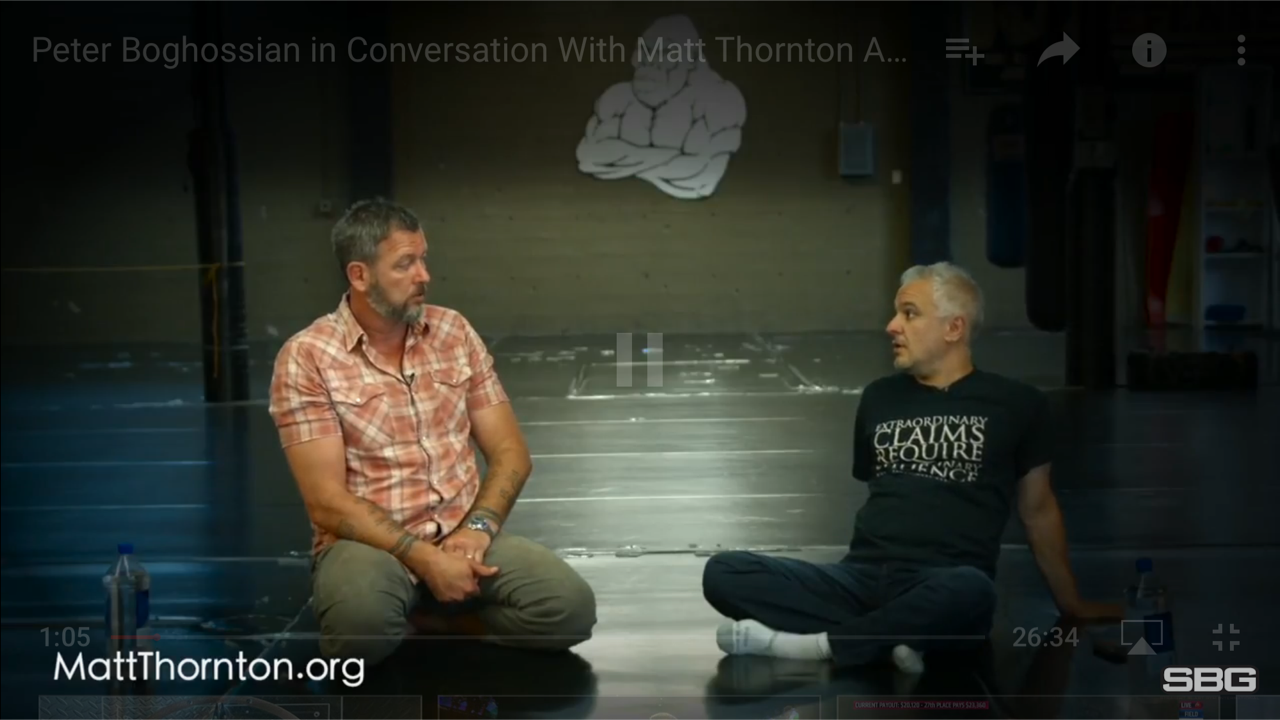 On Friday, May 26th of this year, two men were killed on a local Portland train. You can read an account of the event here – Wikipedia.
Within hours this sad tragedy had become a political talking point for too many. Surely the rise of the 'Alt-Right' has created an environment where Nazis like this attacker felt free to spew hatred? Obviously Portland is a racist city. And of course, Donald Trump is to blame. On it went. Posts shared, and ideologically held opinions safely reinforced.
Before long various sites began sharing posts made by the attacker on his Facebook page. He seems to have supported Bernie Sanders; hoped Hillary would get shot, expressed a large dose of anti-Semitism, supported Black Lives Matter as well as the Nation of Islam, was in "solidarity" with the protestors at Standing Rock, and was in favor of an 'Aryan State'. A scroll through the man's Facebook page didn't reveal someone who supported Trump, but rather someone who was mentally ill. And that shouldn't have surprised anyone.
I don't think most of the people who began using the murder of these two men for their political agenda are bad human beings. I don't think they recognized, or perhaps even now realize that they were washing their hands in the blood of the dead.
So what is there to say about such a terrible event?
The most productive thing we can do is draw lessons from these incidents that help keep those we love safer.
It's important to understand that in doing so, in mining the past for future instruction, I am not judging the actions of those that were there. I rarely take too seriously people who claim with assured tones how they would respond in such a high pressure situation. Unless they have plenty of past experience to validate their confidence, the truth is most people have no idea how they will react. Some will freeze, some will flee, some will confront or engage – and most would be surprised at how little control they have over which of those reactions occurred. We all hope we would respond appropriately, but we are all, at various times, vulnerable to anger and fear.
Finally, we need to use this incident to remind ourselves, and those we love, just how dangerous knives are. I've often heard, from people with no training or experience, questions related to why a police officer was involved in a shooting when the suspect 'only' had a knife – or was potentially reaching for one. People, as a whole, have absolutely no idea just how dangerous bladed weapons can be. Dennis Tueller's twenty one foot rule hasn't just been proven to be true, it's been revised – in most cases you need more than twenty one feet.
When this mentally unstable attacker moved away from the two young women he was verbally harassing, everyone else should have moved away from him.
It would not surprise me (I am not making a moral argument), if Jeremy Christian ends up pleading on a self-defense charge. Why? Because he was on train, confronted by three men (disparity of force), shoving ensued (it escalated), and he therefore used a weapon. Is it disgusting that a man would yell horrible things at two young women, scaring them in the process? Yes! It is disgusting. Does that mean you can then go 'hands on', and begin applying physical force? No, it does not. And unfortunately, Portland city streets are filled with a variety of mentally ill people, most of whom are non-aggressive – a few of whom who are. And they daily yell horrendous things to passersby. Remember this, mentally ill people may be hearing things and seeing things you and I are not. Reasoning, deterring, and communicating with them the way you might your normal street thug is not a reliable plan.
When you feel threatened, control distance. Make space between yourself and the threat. And teach those you love to do the same. If you can't make distance, put something between you and the threat, a car, a door, a weapon. Then dial 911, and let the professionals and first responders of this city deal with mentally unstable, aggressive, and potentially dangerous people. And please, teach those you love to do the same.
Note: special thanks to SBG coach Paul Sharp for his thoughts on this topic.